Bariatric Revision Surgery In Miami
Revisional Bariatric Surgery
Bariatric revision surgery is sometimes needed when the results of an initial surgery are not satisfactory for the patient. Moon Gastric Sleeve Center is a leading provider of bariatric procedures in Miami. Under the direction of Dr. Jorge L. Sosa, our medical staff offers a world-class setting for revising bariatric surgery results.
We understand the frustration of discovering that you may need a second surgery to achieve life-saving weight loss. That's why we work hard to support our patients throughout the entire process by offering informative, compassionate care. Keep reading to discover if you're an ideal candidate for a bariatric revision surgery in Miami.
What Is Bariatric Revision Surgery?
A bariatric revision surgery is a second surgery designed to either enhance or correct the results from the first surgery. Choosing an experienced surgeon specializing in bariatric procedures is critical when having bariatric revision surgery because revisions are more complex that initial surgeries.
In addition, it's important to work with a surgeon capable of carefully evaluating and reviewing your case to determine why your initial surgery did not meet expectations. Next, your surgeon will develop a surgical approach to help you achieve the best outcome from your revision surgery.
Like initial bariatric surgeries, revisions never box patients into one-size-fits-all options. At Moon Gastric Sleeve Center, we offer a range of surgical options for correcting or revising your initial surgery. The biggest factor that determines which procedure is ideal for you is the original type of surgery you chose in your weight-loss journey. Our goal is to help you get the best results with as little downtime as necessary.
When Is a Bariatric Surgery Revision Needed?
While there are several reasons for bariatric revisions, the most common reason that brings people to Moon Gastric Sleeve Center seeking revisions is inadequate weight loss. Patients can generally expect to lose between 50% and 70% of their excess weight following surgery. Losing less than 50% of unwanted weight can be considered a failure.
Other common reasons for revisions include complications, failure to resolve comorbidities associated with obesity, and weight gain. Some of the common complications that drive people to seek corrective procedures include leaks, obstructions, ulcers, and uncontrolled bleeding. If you've had a gastric sleeve procedure, revision is sometimes needed to correct acid reflux or a hiatal hernia when it's determined that these issues cannot be corrected by using alternative options. Determining if a bariatric revision is needed requires a careful review of the benefits, risks, and circumstances in play.
Revisional Bariatric Surgery Candidates
Anyone who did not experience optimal weight loss from bariatric surgery is a candidate for a revision. You may also be an ideal candidate for a revision procedure if you've regained a significant amount of the excess body weight that was lost following the procedure. Additionally, anyone who is experiencing complications following bariatric surgery should consider a revision.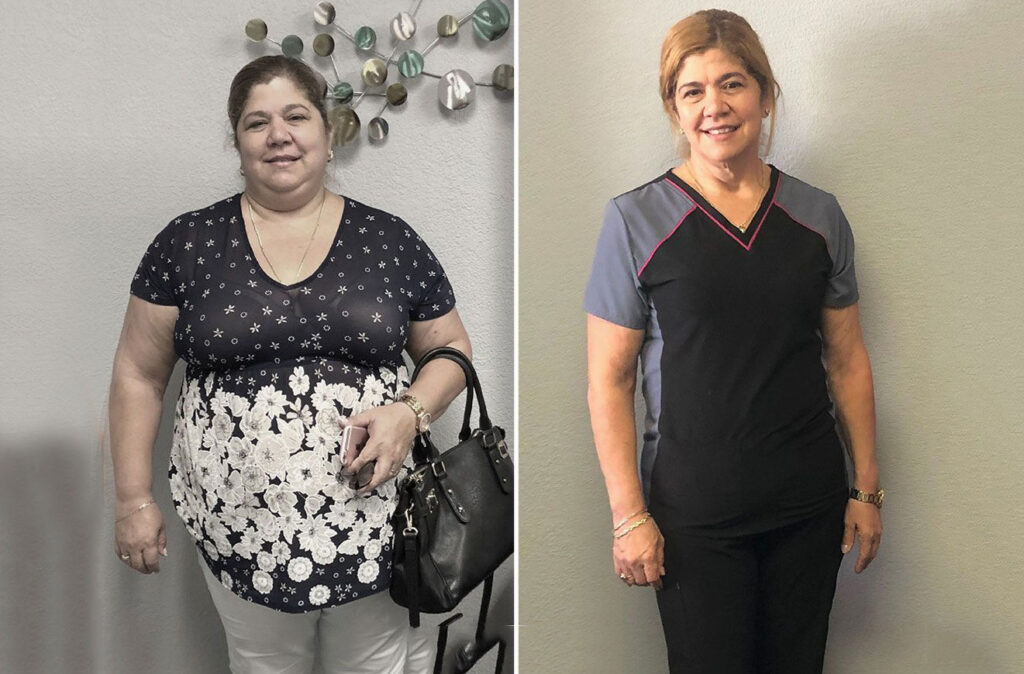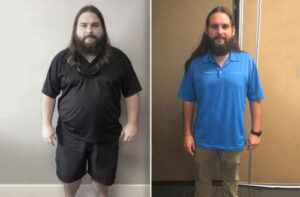 Bariatric Revision Surgeries We Offer
Moon Gastric Sleeve Center offers gastric bypass revision surgery and gastric sleeve revision surgery at our Miami clinic. Our team will first address dietary and exercise habits with you before confirming that surgery is the optimal solution for helping you to either reach or return to your ideal weight. Here's a look at your options.
Gastric Bypass Revision Surgery
Gastric bypass revision is a minimally invasive procedure done to correct a failed initial gastric bypass. It can involve reducing stomach size, performing a second weight-loss surgery, or placing an adjustable band. Like the original bypass surgery, the goal of the revision gastric bypass is to reduce the calories and fat being absorbed by the body.
Gastric Sleeve Revision Surgery
The method used for a gastric sleeve revision should be carefully chosen due to the fact that only about 15% of the stomach remains following an initial procedure. A gastric sleeve revision can be done as sleeve-to-bypass procedure, sleeve-to-duodenal-switch procedure, or re-sleeving procedure. A nonsurgical endoscopic option is also available for some patients. An endoscopic sleeve gastroplasty reduces stomach size using sutures instead of removing part of the stomach.
Revisional Bariatric Surgery Process
We know that patients are often eager to know what they should expect when reaching out to a surgeon to discuss bariatric revision surgery. The first step is always a consultation that provides us with a chance to go over your medical history, gain an understanding of what didn't work with your first surgery, and hear your concerns. During this step, we'll also go over your lifestyle habits with you to assess potential reasons behind why your initial surgical results weren't successful.
 Due to the increased risks for complications when performing a second surgery, we'll make sure you're fully aware of all of the pros and cons before making your decision.
Next, you'll undergo a complete physical examination. We'll also perform an endoscopic diagnostic procedure that allows us to detect any physical issues that could be behind your incomplete or unsatisfactory surgical results. If you are experiencing severe complications related to your bariatric surgery, our team will work hard to ensure that you're getting proper care immediately.
Once we've determined the cause of your failed bariatric surgery, we'll confirm with you that revision surgery is the right choice. Our team will provide you with a list of options based on the specifics of your situation. We'll then work with you to set up all necessary surgical appointments.
Cost of Bariatric Revision Surgery in Miami
The cost of a bariatric revision surgery can range from $15,000 to $30,000. Costs are based on both the original surgical procedure performed and the revision method chosen. The only way to get an accurate estimate is to book a consultation with a Miami bariatric revision surgeon.
Is Revision bariatric Surgery Covered by Insurance?
One of the reasons why we use such a thorough, detailed process when determining if bariatric revision is the right choice is that our thoroughness enhances the likelihood of your insurance company approving a revision surgery. Many insurance plans do cover bariatric revisions. However, the approval process for a revision can be more complicated than the approval process for an initial surgery due to the fact that your BMI may no longer be in the "approval zone" above 35.
Making sure that the reasons why this life-saving surgery is being recommended to you by a surgeon are included in the surgery request sent to your insurance provider can make a big difference. The skilled and courteous office staff at Moon Gastric Sleeve Center will help you make sense of your insurance coverage to discover what you can expect to pay.
Request a Consultation With Dr. Sosa Today
There's no need to live with unsatisfactory results following bariatric surgery. Unfortunately, factors that are beyond your control can sometimes reduce the effectiveness of surgery. In addition, the Moon Gastric Sleeve Center understands that life changes can sometimes make it difficult to stay dedicated to the dietary and exercise plans that a person committed to when having an initial surgery. These life changes can ultimately lead to anatomy changes that make your previous surgery ineffective.
The first step to discovering if bariatric revision surgery is the right step is a consultation with a board-certified bariatric surgeon. Dr. Sosa has performed operations for more than 8,000 patients over the last 20 years. Come experience the competency and compassion offered by the world-class team at Moon Gastric Sleeve Center. Book your consultation for bariatric revision surgery in Miami today!